Foreign Interest, in partnership with a growing number of individuals and
organizations, is proud to support projects that broaden communications
and understanding around the world.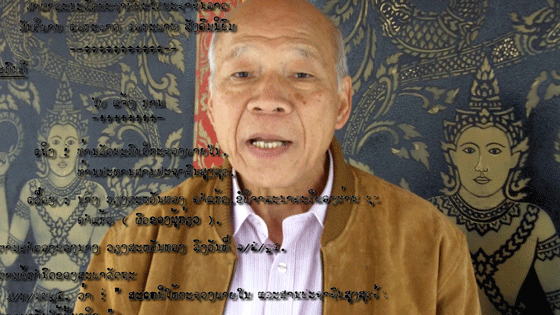 "I Little Slave" is Bounsang Khamkeo's compelling story of survival inside Lao political prisoner camps
also known as "re-education camps." Khamkeo survived more than seven years battling disease, starvation
and torture, along with a Communist system that could not admit mistakes. Khamkeo went from representing
Laos as executive secretary of the Laotian Mekong Committee before the UN and regional Southeast Asian
bodies to being shackled and labeled a traitor—all because he held his nation and its citizens in higher regard
than some corrupt officials. He paid the price for his courage in the most inhumane conditions.
The term, "I Little Slave," is based on the Laotian custom of deference to those in a higher position. Khamkeo
went from such a position to the lowest during his incarceration. Today, the term symbolizes his experiences
in some of the most brutal re-education camps.
Since his release in 1988, Khamkeo has not sought retribution, but has focused his actions on working
toward human rights and democracy with the government of the Lao People's Democratic Republic (LPDR)
based on the laws afforded to the citizens of Laos in its constitution.
The "I Little Slave" film project, based on his book of the same name, is a vehicle toward bringing greater
understanding and cooperation with Laos. It is a story of survival and hope.
For more information, questions and requests for email updates, email (projects@foreigninterest.com):
projects@foreigninterest.com.
Be sure to include "ILS Project" in the subject line of the email, and include your name, email address, city,
state and country in the body of the text.